Well, it's been raining on and off for days now, but you won't find me complaining. I actually don't mind the rain at all, as long as I'm not caught in the middle of a huge down pour without an umbrella. I enjoy the sound of rain drops tapping against my windows and splashing on the roof. I am mesmerized every time I Iook outside the windows in a rain storm. I know, I'm a little odd. It's another random fact about me... Lol.
Of course, since I've been indoors more, I've had more time to surf the web. One of the projects I'm currently in the middle of is adding two floating shelves above my kitchen sink. Honestly, I can't even remember how long I have been admiring the look of floating shelves in the kitchen, but it has been a while. I have found so many amazing ideas that I want to share today.
Now, all of these shelves aren't placed over the sink. There are quite a few placed in other areas of the kitchen as well and I enjoyed each lovely, unique style. I guarantee you'll find a ton of inspiration. I know I did.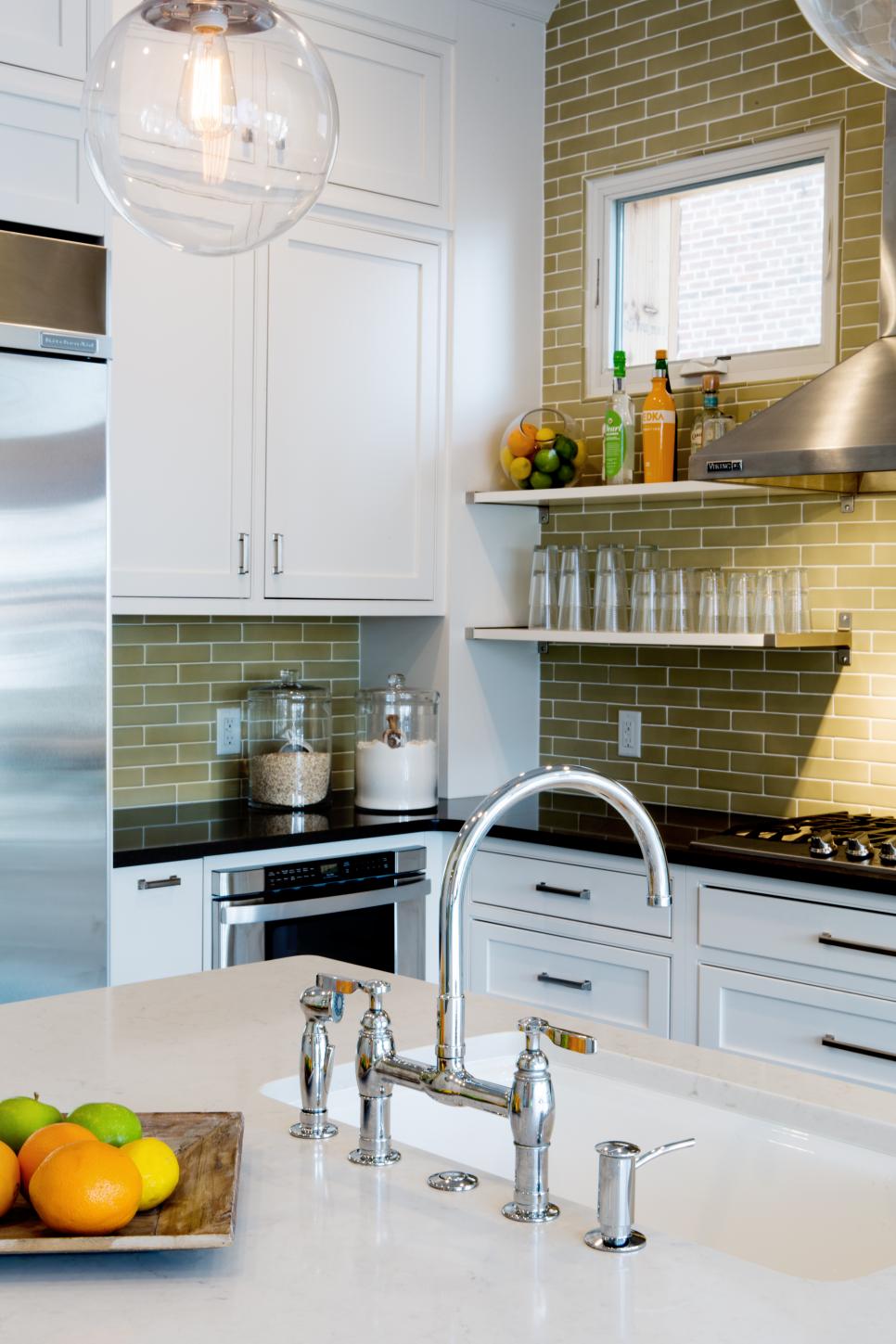 Well, it looks like it's still raining out there so stay dry.